$6.49
Melanologie Beautiful Brown Babies skincare has been specifically formulated by people of color to address the needs and challenges of your beautiful brown baby. We know your skin because it is our skin too.

Ingredients: Oatmeal, Aloe Vera, Coconut Oil, Vitamins C & E, Shea Butter, Chamomile
Cleanse
Deeply hydrated to replenish skin and cleans babies' most commonly aggravated area, their beautiful faces.
Nourish
Superfood oils instantly nourish and soothe the more commonly dry, aggravated skin on baby's delicate face.
Moisturize
Natural and organic ingredients blend in synergy to lock in moisture and comfort skin.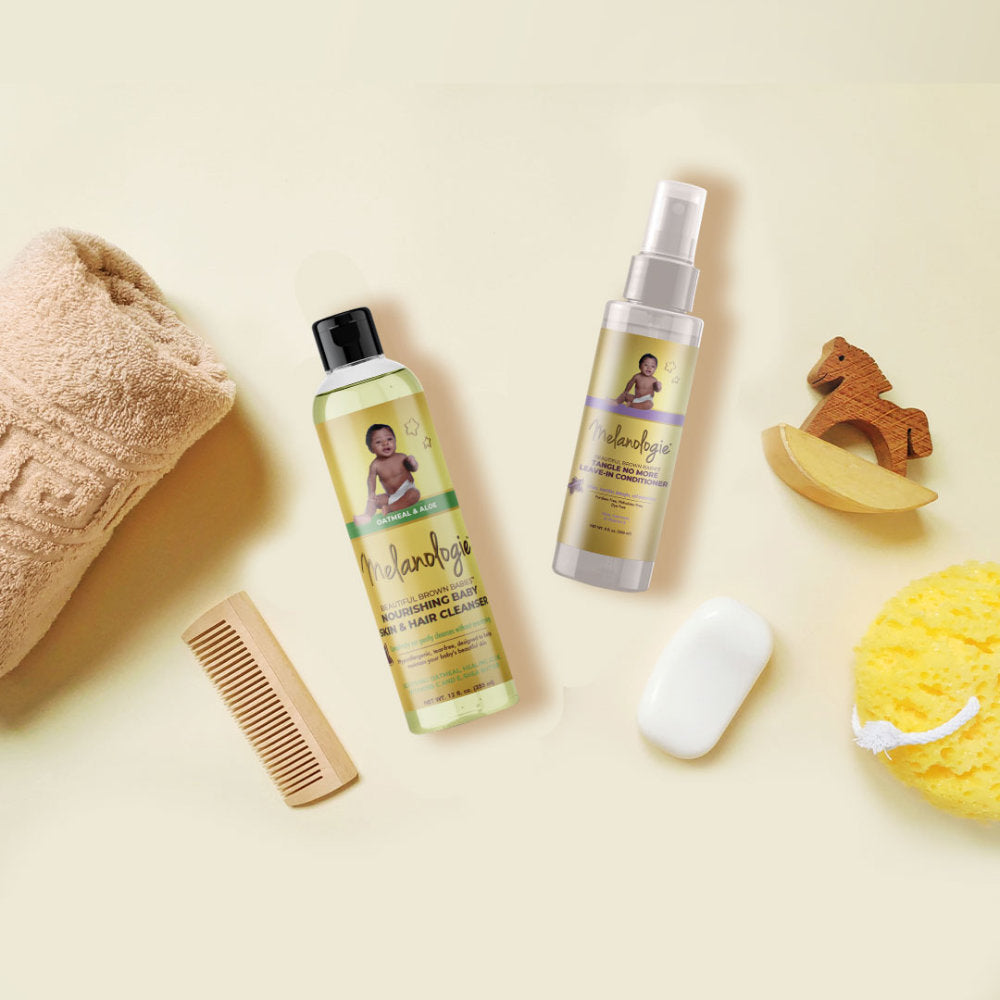 We believe in using the best of nature.
Some of our ingredients include aloe vera, coconut oil, vitamins C & E, shea butter, and chamomile. Our soothing, fast absorbing, pH balanced formula will gently restore your baby's natural moisture and provide 24 hours of hydration.
Better bath times ahead...
As parents, we wanted to create products that were gentle from head to toe. Our goal is to remove the stress from bathtime so you can focus on what counts—creating memories.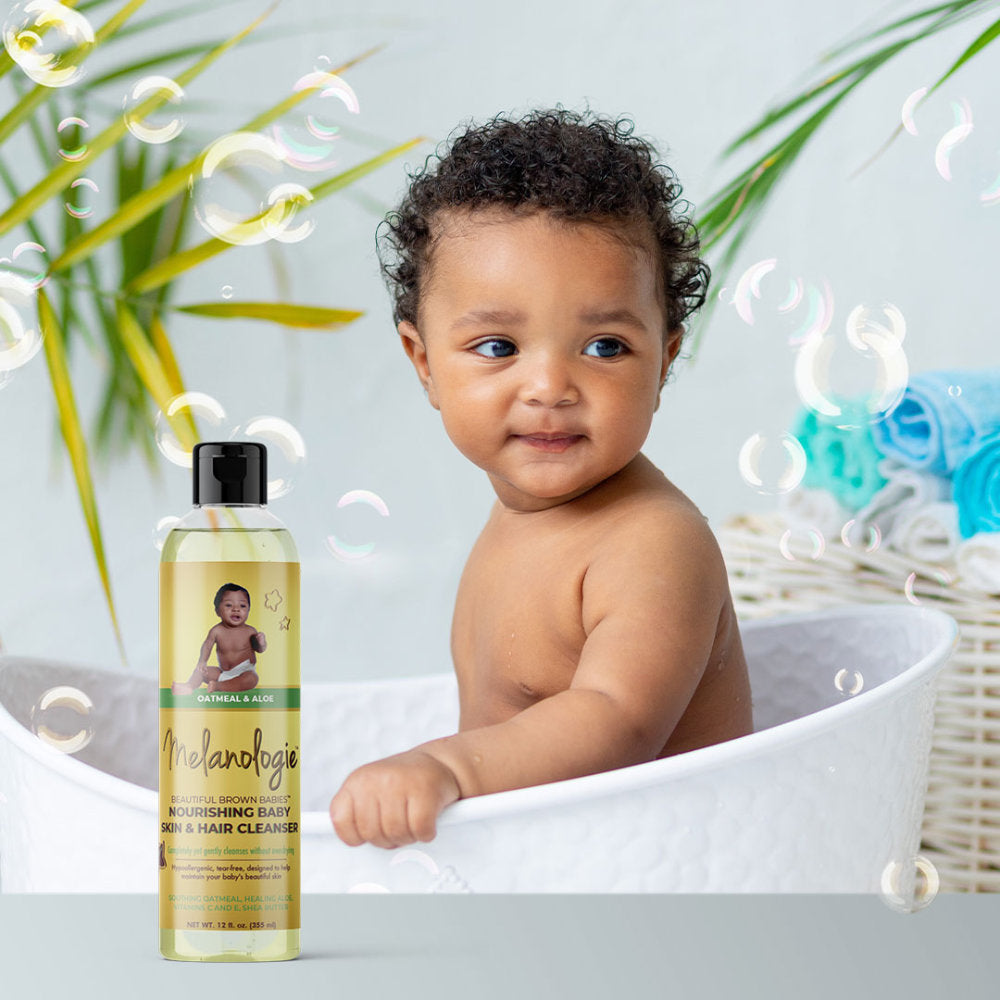 Find us on Instagram @melanologie